Apart from the film Mama Mia, Papadiamantis' novels and the pine forests of the island, Skiathos is also famous for its lovely beaches with white and golden sand and crystal blue waters, often awarded with blue flags. The majority of the best beaches and those which are easily accessed are in the south coast of the island, with the most well-known, Koukounaries, being at the end of the main road. The northern beaches are much wilder and not as sheltered as those in the southern part. However, another amazingly beautiful beach of Skiathos, Lalaria, is located north. It is only accessed by boat, but if you visit it, you will feel as you are in heaven. There are shuttle buses from Skiathos Town to Koukounaries stopping at almost every beach along the road.
Megali Ammos Beach
The nearest beach to Skiathos town is Megali Ammos. Whether you are travelling with your family or you are a group of young people, you will like this beach since it is within a walking distance away from the town and therefore you won't need to waste time and money on transportation. If you are into water sports, here you will find the most organised water sports school of the island. There are quite a few water sports schools on several beaches including Koukounaries, Banana, Troulos, Vromolimnos and Agia Paraskevi among others.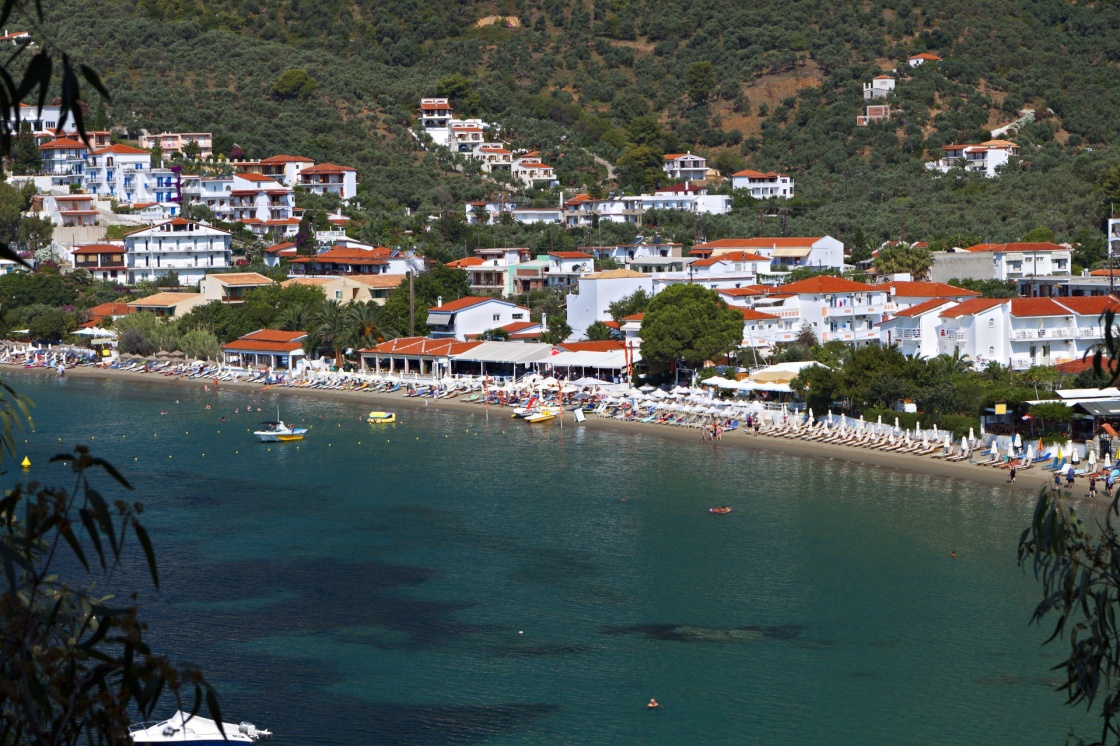 'Megali Ammos beach at Skiathos island in Greece' - Panos Karas / Shutterstock
Koukounaries Beach
Koukounaries is probably the best beach on the island and has a reputation of one of the best beaches in Greece together with Navagio Beach in Zakynthos, Elafonissi in Chania, Porto Katsiki in Lefkada and a few others. It is particularly famous for its fine, soft, golden sand and the protected pine trees just behind the beach. Its shallow waters are good for swimming.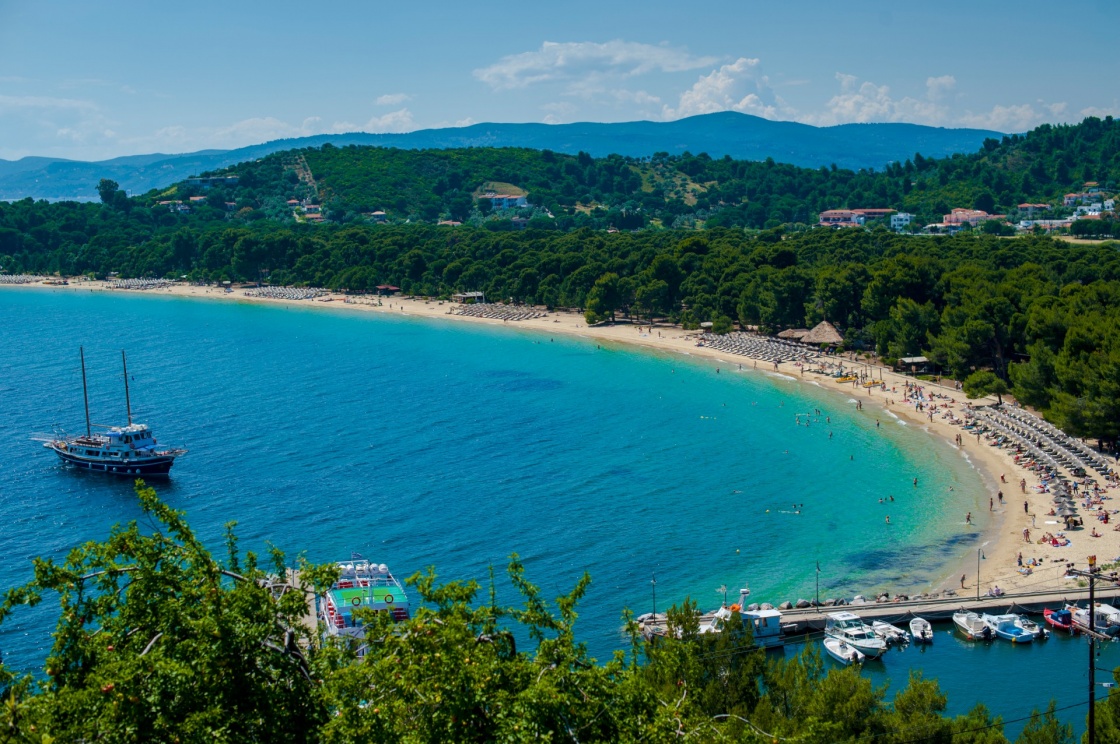 'Koukounaries beach, natural reserve pin, Greece' - PhotoStock10 / Shutterstock
Banana Beach
Banana beach is actually two beaches, the Big Banana and the Small Banana. They are a ten-minute distance from Koukounaries by foot. Big Banana is ideal for windsurfing, even though it might be difficult to take all the necessary equipment to the beach. The last few years it has become very popular among young people because of the all-day parties which take place at the beach bar. Small Banana is quieter and less crowded, even though it is right next to Big Banana. The beach is favoured by nature lovers and nudists, although they aren't so many anymore.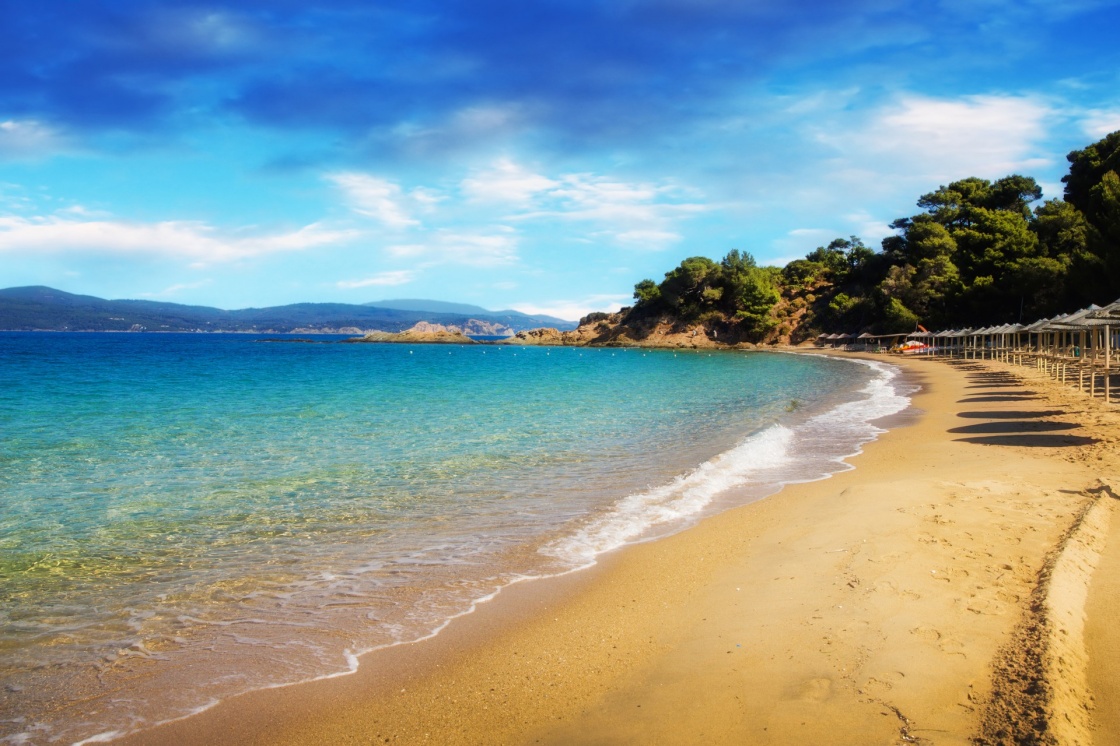 'Banana beach, Skiathos, Greece' - Mila Atkovska / Shutterstock
Vromolimnos Beach
Vromolimnos is another beach loved by young people for its beach bars and the parties held there. There are luxurious hotels and restaurants in the area and the sea is good for water skiing.
Kolios Beach
Kolios is a less crowded beach and it is ideal for families with small children because the sea is calm even when there are big waves in the rest of the island.
Kanapitsa Beach
Kanapitsa used to be very popular, but it is much quieter now and it is the perfect beach for those seeking more alternative places and activities. It is the start point for day trips to Skopelos, one of the other islands of Sporades.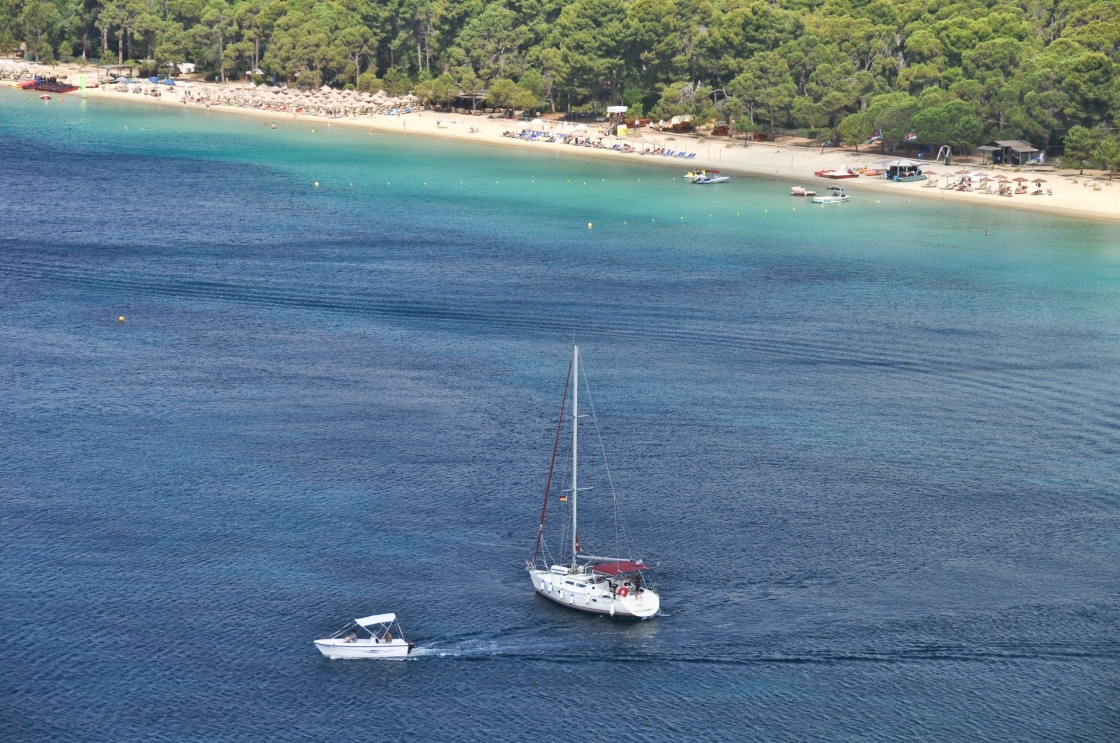 'Kanapitsa Beach with sunbathers, sailboats and speedboats in a deep blue Aegean sea.' - PJGCC / Shutterstock
Lalaria Beach
Lalaria is the most spectacular beach on Skiathos, along with Koukounaries, even though these two beaches are completely different. Lalaria is a pebbly beach on the northeast side of the island, quite far from Skiathos Town. You will definitely love Lalaria with its unique and wild beauty. There are no facilities or sun loungers on the beach and therefore you will need to take some necessary supplies with you.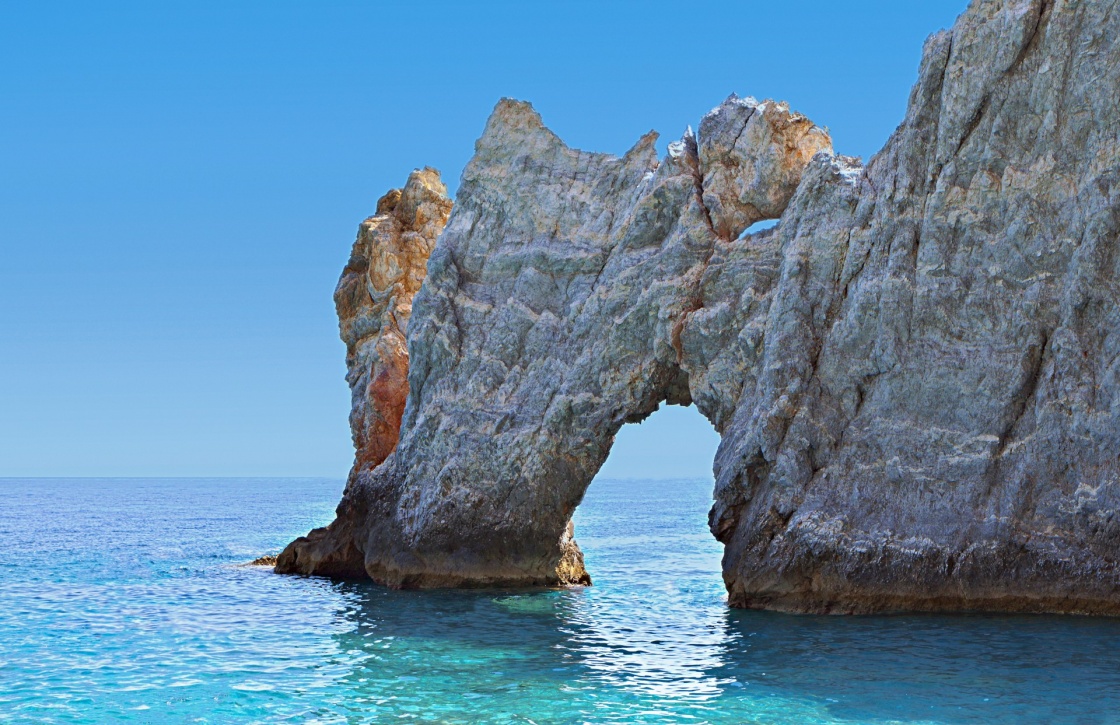 'Lalaria beach and the famous holey rock at Skiathos island in Greece ' - Panos Karas / Shutterstock
Every island in Greece has amazing beaches varying from pebbly and rocky to sandy and soft. On Skiathos you will find a beach for everyone's dream holidays!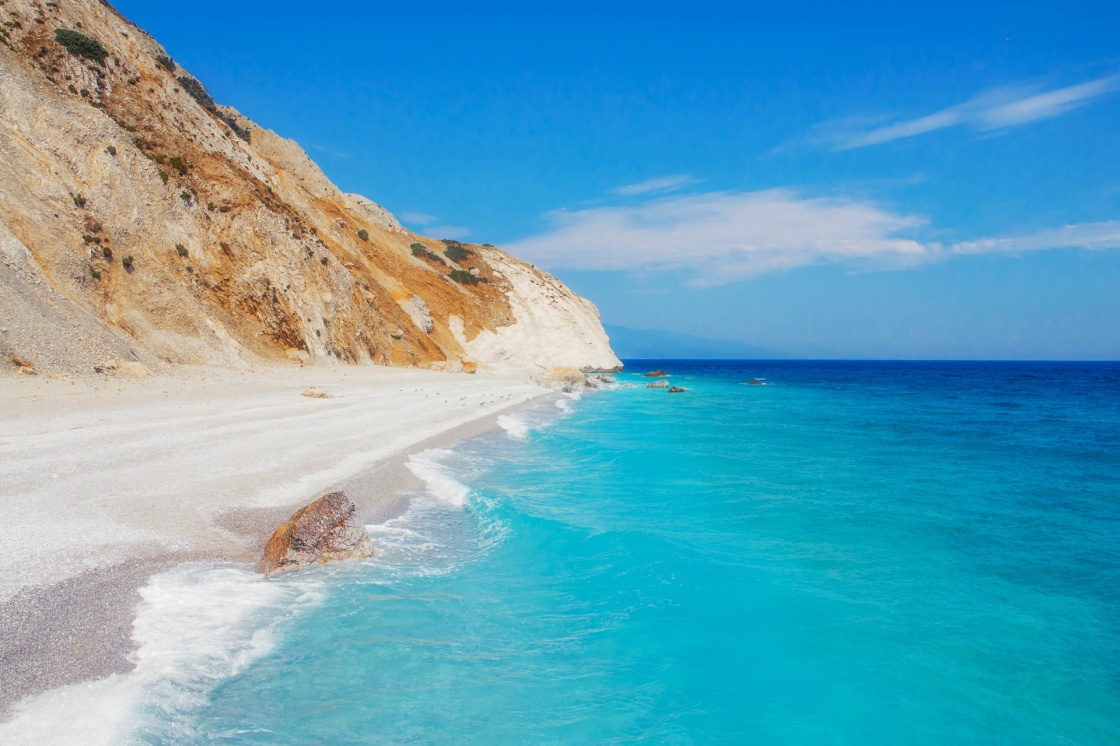 'Lalaria Beach, Skiathos Island, Greece' - Mila Atkovska / Shutterstock